Christmas is coming and you still have no idea which presents to give to your youngest? Do not worry, we are here to lessen your struggles.
We present you two newest and most advanced hoverboards on the market: Xplorer Viper and Xplorer Hummer V2 which are very similar to their specifications and it is very difficult to choose between them. Both models are powered by two powerful electric hub motors with the combined power of 700W, and long-lasting Samsung battery cars for high performance.


The advantage of both models is our new Tao-Tao smart app which enables you full control over your hoverboard.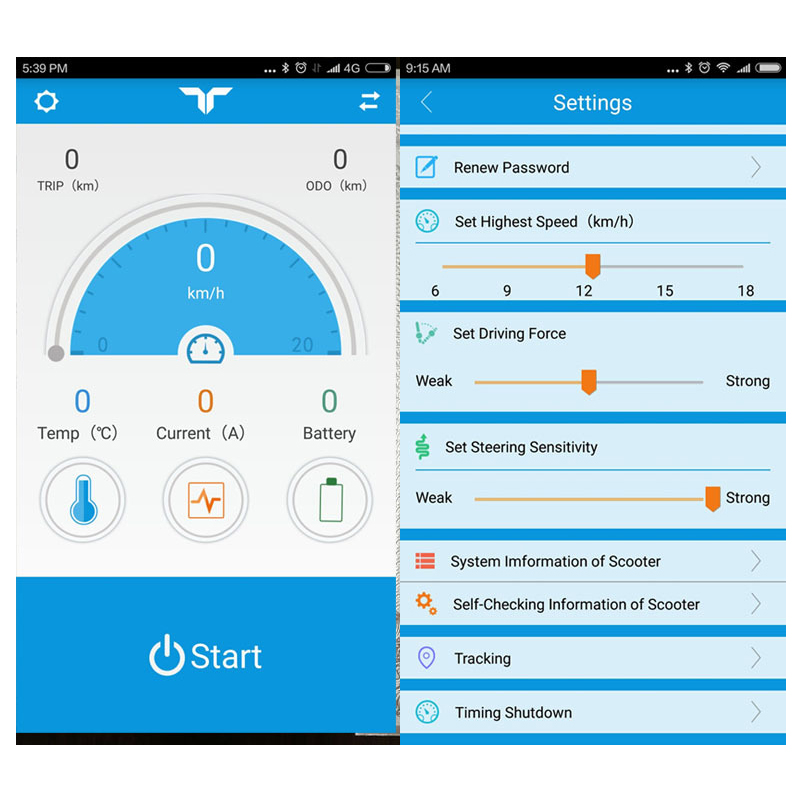 While hoverboard is connected to the app, various settings can be adjusted, such as speed limit, steering sensitivity, motor power (affects maximum range) or simply choose one of three riding modes: Beginner, Intermediate and Advanced. Also, you can lock your hoverboard with your smartphone. The app itself shows battery percentage and it does it very accurately (note that the battery is considered empty when your smartphone shows 0%), battery temperature, power, speed, and distance traveled, all that data is updated in real time. The app also has GPS function which shows you your trip on the map and stats: average speed, trip distance, time... It is very similar to fitness tracking apps. Another great function of the app is that it is also a social media platform where you can connect with your friends, organize races, set challenges and share your routes.
In order to make your choice easier, we decided to try and test both models. We took both hoverboards, set them on maximum settings and went outside to torture them to the limit.
We tried the Xplorer Viper first, it easily attracts views with its modern, sports car design, and it comes in red and black color. It has powerful headlights which provide great visibility which makes it great for riding at night. Viper has large 9" wheels which are 3.5" wide. Tires are slick, soft and have a slightly rounded profile to reduce friction on even terrain. Although maximum specified speed is 12 km/h, we were able to reach 18 km/h on asphalt in 3 seconds which we weren't able to achieve with any other hoverboard. The highest obstacle that we were able to overcome was 5 cm high. Offroad terrain rode is very smooth and comfortable thanks to its wide tires.

Xplorer Viper
Now, it was Hummer V2's turn. Hummer V2 has attractive offroad hoverboard which does not know any limits. This powerful tank comes in matte red and matte black color with color-changing LED backlights and white headlights which provide average visibility of 2 meters ahead at night. Because of its wide and rough 8.5" tires with deep grooves, the friction is very high which enables Hummer to have a strong grip on offroad surfaces. It showed great on the mud, gravel, grass, snow... Due to high friction, offroad performance was great, but the range and maximum speed suffered a bit.We were able to get 10 km of range, but in our defense, our rider Martin had 90 kilograms and he tortured it to its limits. Maximum speed reached was 17 km/h and the highest obstacle was 5 cm.

Xplorer Hummer V2
Both hoverboards were specially made to provide you the maximum performance through the whole battery range and they use battery's maximum usable capacity and, at the same time, care for the battery to make its life as long as possible. When battery level reaches 2% charge, the hoverboard automatically starts decelerating slowly in order for those remaining 2% to last as long as possible. Other hoverboards simply turn off in that stage, so you surely will not fall off our Hummer and Viper V2. Hoverboards also have a two-stage light signal to let you know that the battery is low: when the battery reaches 2%, battery indicator light starts blinking green and 5 minutes after, it turns solid red and the hoverboard starts beeping to notify you that you have the maximum of 5 more minutes left. We hope that we were clearly explained differences between the Viper and Hummer v2 and that each of you, according to your needs, will be able to choose the right hoverboard for them or for their children.
Authors: Jakov Barić, Antonija Jerbić, Martin Matešić